Save the 8th Roadshow hugely encouraged by public support for pro-life message
Jul. 15, 2017
Youth Defence volunteers has said they are hugely encouraged by the public support they've encountered for the message of the #SaveThe8th Roadshow this far, and that the tour is key to building pro-life support as the 8th amendment comes increasingly under threat.

"We're seeing that people are increasingly concerned that our pro-life provision in the Constitution might be repealed and abortion legalised, and they are asking why Ireland can't continue to protect both mother and baby instead of killing preborn babies," said activist Clare Molloy.


Local pro-life activists are joining the Save the 8th roadshow in towns and cities throughout Ireland, as the nationwide tour travels the country in anticipation of a referendum on abortion next Spring.

The pro-life tour, organised by Youth Defence, will reach 18 towns and cities from Donegal to Kerry, and aims to talk to tens of thousands of people to explain why Ireland should continue to save lives by saving the 8th Amendment.


"Leo Varadkar is making an abortion referendum a priority, but ordinary decent people know that abortion is not the answer," said pro-life activist Dennis O'Connor who will meet the Roadshow in Tralee. "The 8th Amendment protects the life of both mother and baby, and this Save the 8th Roadshow is all about emphasising the lives saved by our pro-life laws, and bringing people to understand that we can help women and their babies without legalising something as barbaric as abortion."

The Save the 8th Roadshow, powered by up to 50 young volunteers, will use street displays, posters, and social media boosts to get its message across, but it is especially focused on the effectiveness of one-to-one conversations to explain and discuss the issues.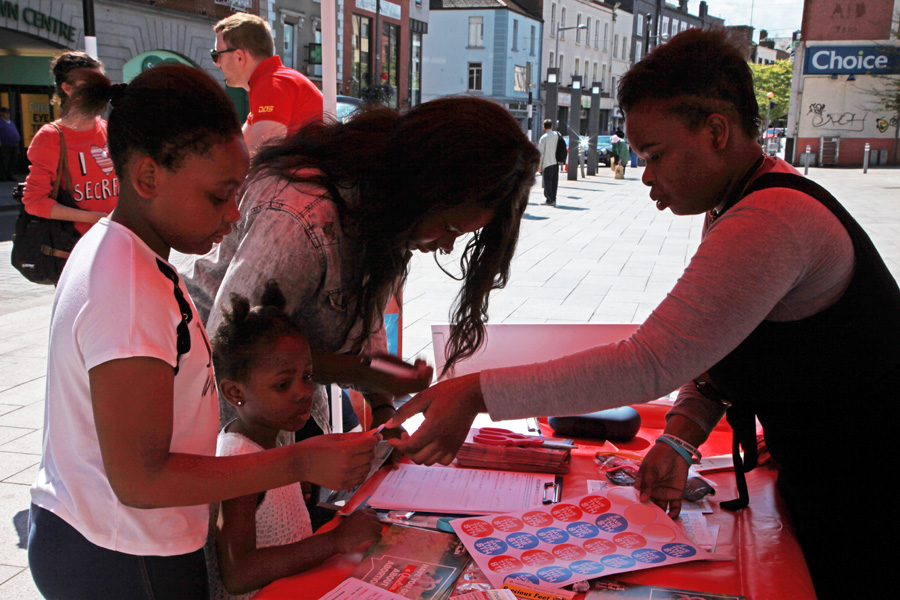 "We'll be answering people's questions about the 8th, about best medical practice, about supporting women with unexpected pregnancies, explaining why children with a disability have a right to life, why the British model of abortion is not the path for Ireland to follow, and much more," Killarney activist Marie Donnelly explained.

Local activists are also joining the Roadshow team to canvass door-to-door with the Save the 8th message, and they will make booklets, T-shirts, banners and stickers available to members of the public.


Four mobile billboards will also tour Kerry as part of the Roadshow, pointing out that 'Abortion Stops A Beating Heart', and that abortion discriminates, with 90% of babies with Down Syndrome being aborted before birth in Britain.

"Last week, up to 80,000 people marched in the Save the 8th rally in Dublin, and we feel that the pro-life movement is awoken and arisen for the referendum, so we want to engage as many people as possible on the Roadshow," said Ms Molloy. "We're already out on the doors and the Roadshow and the street activity will give us the opportunity to engage even more people on this crucial issue."
See a sample of street engagement photos here below. LIKE and engage with our FACEBOOK page for Day to Day news on the Roadshow and see some of the photos of the Roadshow HERE
Category | Abortion : Ireland
Published By | Life House