PRESS RELEASE
Dublin protest calls for Irish Planned Parenthood to be defunded as US baby parts scandal grows
Hundreds of people have attended a pro-life protest in Dublin which heard calls to defund the Irish Family Planning Association - the Irish affiliate of Planned Parenthood - in the wake of the growing controversy surrounding the shocking undercover videos which captured the Planned Parenthood harvesting aborted baby parts for sale.

Pro-life activists held signs calling for Planned Parenthood to be defunded, and posters of unborn babies with the question: How Much Are Her Body Parts Worth?

Planned Parenthood, the biggest player in the global abortion industry, has been rocked by a series of videos showing high-level executives in the US discussing how to best harvest body parts from aborted babies, including suggestions of partial birth abortion, and evidence of harvesting organs from babies whose hearts were still beating.

The graphic and horrific nature of what the videos have revealed has shocked millions of viewers, and led to Planned Parenthood being defunded in several US states.

The pro-life group, Youth Defence, told today's protest that Planned Parenthood's Irish member, the IFPA has serious questions to answer and that taxpayer funding should be withdrawn from the organisation immediately.

"We know that the IFPA's website boasts of being a member of Planned Parenthood but they have not condemned the horror being revealed by these videos which show Planned Parenthood are harvesting and selling aborted baby parts," said Clare Molloy of Youth Defence. She said that the videos were 'sickening' and that Planned Parenthood's actions were 'depraved and inhuman'.

"The IFPA have serious questions to answer. Do they support the sale of aborted baby parts? If not, will they condemn the actions of their affiliate, Planned Parenthood USA? Will the condemn the hideous practise of cutting into a baby's face to harvest the brain, while the baby's heart is still beating? Will they join every decent person in saying that it is simply revolting to hear Planned Parenthood executives say that they will crush the baby being aborted in a way that will ensure organs are left intact for sale?"

"The IFPA has received substantial funding from Planned Parenthood ($146,807 US in 2008 alone) – did some of that money come from harvesting organs of aborted babies? How long has the IFPA been aware of this horrific practice?" she said.

Ms Molloy said that the current head of the HSE, Tony O'Brien, who was previously the IFPA's Chief Executive, should stand down until the controversy was resolved.

"Was Mr O'Brien aware that his colleagues in Planned Parenthood were engaged in these practises? What does that say about his vision of the HSE and of legalised abortion in Ireland? Does he believe that harvesting aborted baby organs should be legal in Ireland? The public deserve answers to these questions," said the Youth Defence spokeswoman.

"More than 8 million people have viewed these undercover videos yet the Irish media are largely ignoring this huge controversy," she added. "It's time to end the cover-up of these horrific practises by abortion providers who simply don't care about either mother or baby and are only interested in profiting from women in crisis."

The protest on the IFPA centre on Cathal Brugha Street took place from 2 to 4pm today. More than 300 protests against Planned Parenthood are being held globally today, in the US, the Netherlands, Slovakia, the UK, Mexico and elsewhere
PLANNED PARENTHOOD EXPOSED AS SELLING PARTS FROM ABORTED BABIES
In July 2015, the Centre for Medical Progress in California began the release of a number of videos which filmed senior Planned Parenthood directors and doctors discussing the sale of the body parts of babies from early and late term abortions.
Under the guise of a biotechnology company, David Daleiden and his fellow investigators from the Center for Medical Progress (CMP) revealed the abortion industry at its ugliest.

For 30 months, as part of their "Human Capital" investigation, they followed the trail that led to aborted babies whose parts are earmarked for sale, even while their little hearts are still beating.
VIDEO 1 : DR NUCATOLA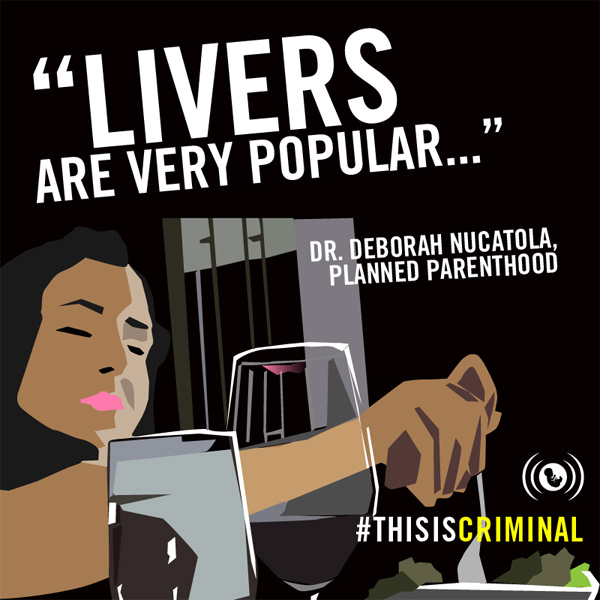 VIDEO NO 2 : DR MARY GATTER
VIDEO NO 3 : STEM EXPRESS & DR. SAVITA GINDE
VIDEO NO 4 : DR. SAVITA GINDE
VIDEO NO 5 : DR. MELISSA FARRELL
VIDEO NO 6 : HOLLY O'DONNELL
VIDEO NO 7 : HOLLY O'DONNELL (asked to cut through baby's face to get the brain)

LISTEN TO SENATOR BILL PATMON ON THE PLANNED PARENTHOOD SCANDAL
LINKS