Thousands of pro-life people will attend the Rally for Life in Belfast on 5th July. Here's what to expect

The All Ireland Rally for Life is on in Belfast on Saturday, 5th of July this year and we hope you can make it!
1. Feeling smug because you have booked your seat on a rally bus waaaayyyy in advance
Gif credit: aquanarc / gifsoup
Winning!
2. Its always a sorcher, so bring a hat... and suncream...
Photo credit: failblog.org
3. Getting pretty excited on the way to the rally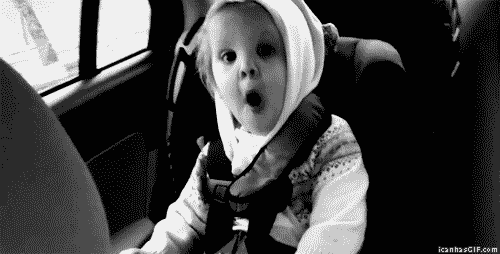 It's TODAY!
3. No matter where you go – the bus, restaurants, hotels – you see someone wearing a pro-life shirt.
And you feel an instant bond with said person!
4. Feeling completely frustrated that the mainstream media ignores the event

Gif credit: animationcommunications.com
5. The anxiety of picking the perfect Pro-Life sign…

Gif credit: Mike Simpson / bigeducationape

There are just sooo many good ones!
6. How you might feel before the rally starts
Gif credit: trea25 / gifsoup
Bring. It. On.
7. If you get asked to hold the front banner
I. Just. Can't Believe. It
8. Making it to After Rally Party to meetup with all your fellow marchers!
Gif credit: Cranberry Zero / Iheartchaos
9. Last but not least, don't forget to tweet, upload your photo to Facebook and video to Youtube!
Tell the world why you participate in the Rally by using:
#bringirelandbacktolife #rallyforlife2014